Jhonnatan BareBangs Andy Star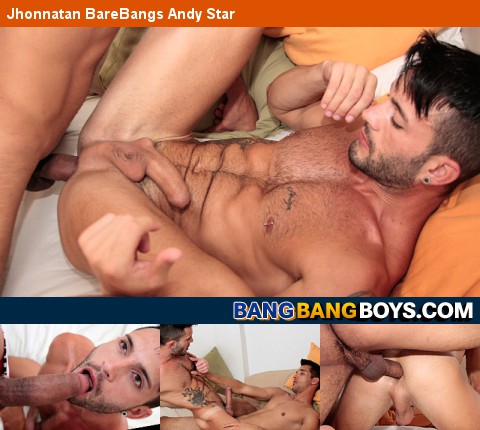 Jhonnatan sees Andy's ideal ass framed by his jock lying on the bed. No red blooded Brazilian man could see an ass like that and not want to dive in there. His tongue gently licks betwixt the perfectly formed cheeks rousing Andy's desires.
The two trade blow jobs and then Jhonnatan throws Andy against the wall and removes the jock strap so he can get full access to Andy's star. His raw knob slips in and out as they use each inch of the bed. The sweat drips from Andy's ripped torso as he rides Jhonnatan's jock then sucks it a bit. Fucking a guy as hot as that is bound to produce a payload of cum – which Jhonnatan breeds right back into Andy's well pounded hole.